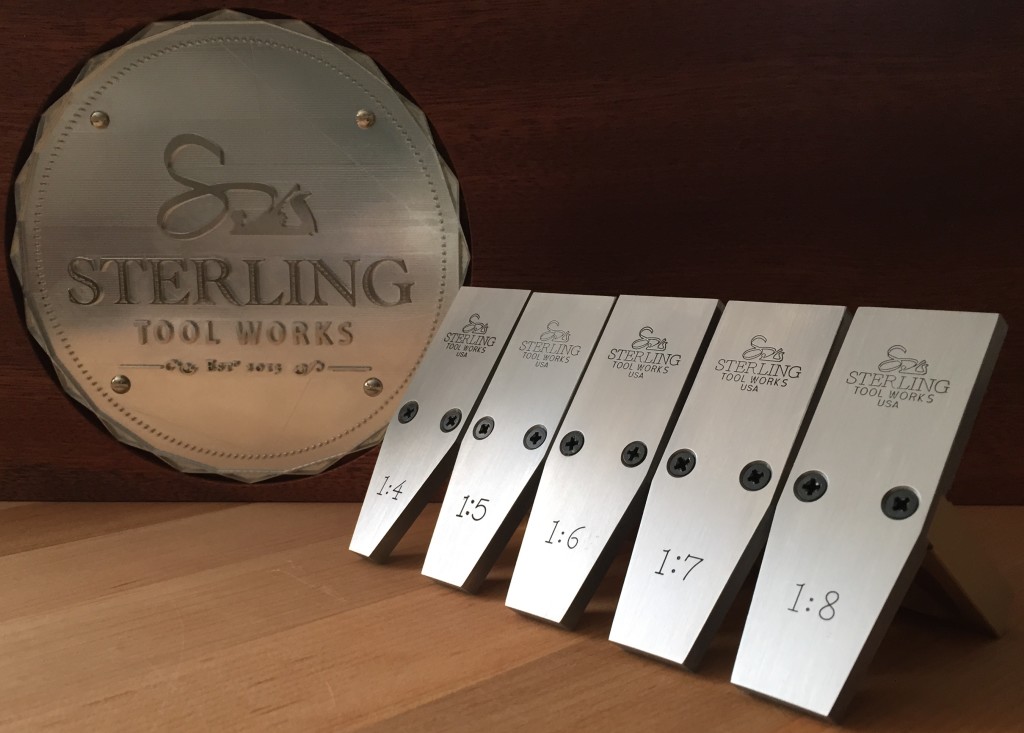 Introducing the Saddle-Tail® layout tool, the first tool from Sterling Tool Works. The Saddle-Tail incorporates two common used tools; a dovetail marker and a saddle square into one premium tool.
The Saddle-Tail was inspired by a layout tool from Christopher Schwarz' personal tool kit, that was designed and made by Christian Groves of Melbourne, Australia. The founder of Sterling Tool Works, Chris Kuehn used this tool during a class he attended, instructed by Mr. Schwarz.  Chris expressed an interest to bring a similar design to more hand tool artisans with some improvements and was encouraged to do so.  Chris was inspired to bring his love of tools and skills in Engineering, Manufacturing, and Woodworking to provide the Saddle-Tail to other woodworking enthusiasts and launched Sterling Tool Works to do so.   The Saddle-Tail became Sterling's first project and product.
NOW available in 1:4, 1:5, 1:6, 1:7 and 1:8 Slopes!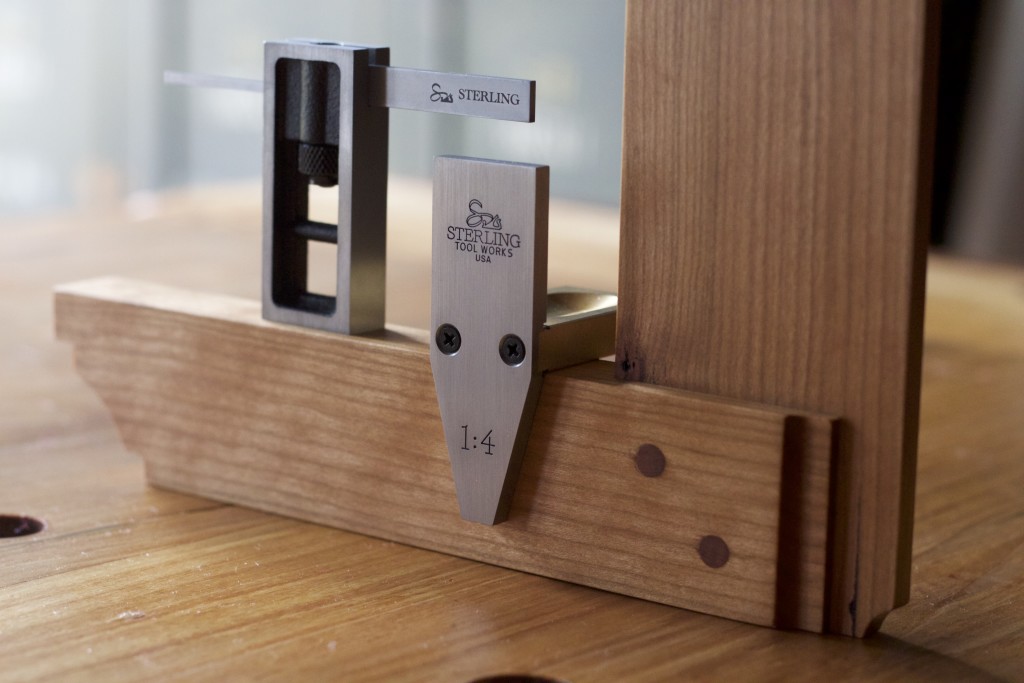 The Saddle-Tail is a premier layout tool with several features:
1:4 Slope dovetail marker gauge (also available in 1:5, 1:6, 1:7 & 1:8)

A very pleasing slope that is good for hardwood or softwoods
Capable of "gang marking" of  ¾" stock for carcass tail layout
No more marking mishaps – only one slope on this layout tool!

Many other dovetail markers have multiple slopes and can be inadvertently mixed during your project

Integral saddle square

Transfer your layout lines perfectly to a perpendicular face
No need to go back to your tool chest for a square, flip the Saddle-Tail over and its a saddle-square ready for use!

Easy to hold and perfectly balanced

When you grab it, your fingers fall into the machined recess naturally

Extra precision when you need it most

Relief on the internal corners for reliable accurate marking

Even if your board has "fuzz" on the edges

O-1 Tool Steel and Brass construction, made in the USA
PLEASE CLICK ON "STORE" IN THE MENU ABOVE TO BUY
Copyright © Sterling Tool Works LLC 2013-2017