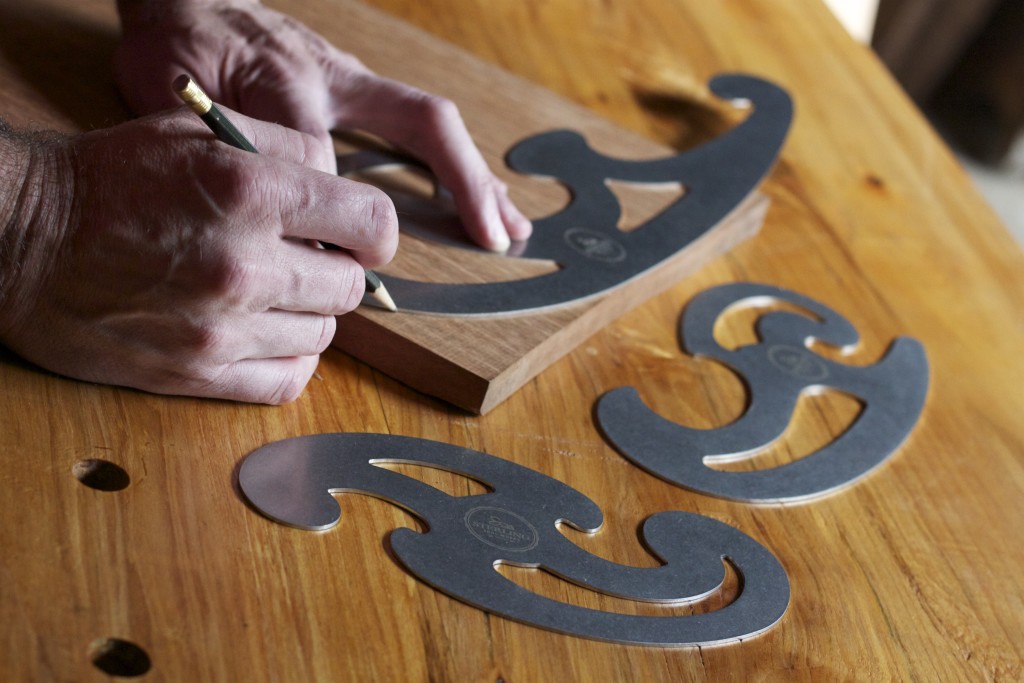 Roubo Curves® are metal french curves on "steroids", the largest curve in the three piece set is 18 inches long! This metal french curve set is scaled to a perfect size for full scale work. The set is made from 304 Stainless Steel precision cut with a laser and tumbled in media to debur all the flash and give a nice matte finish that is easy on the eyes for layout work – No Glare. This will be the most durable set of french curves you ever own. Bring some beautiful curves into your next project!
To Purchase Roubo Curves, click on the "Store" tab above!
Another Sterling Tool Works product brought to market by listening to customers and following Our vision: To produce highly refined tools that both inspire and enable craftsmen to create their best work.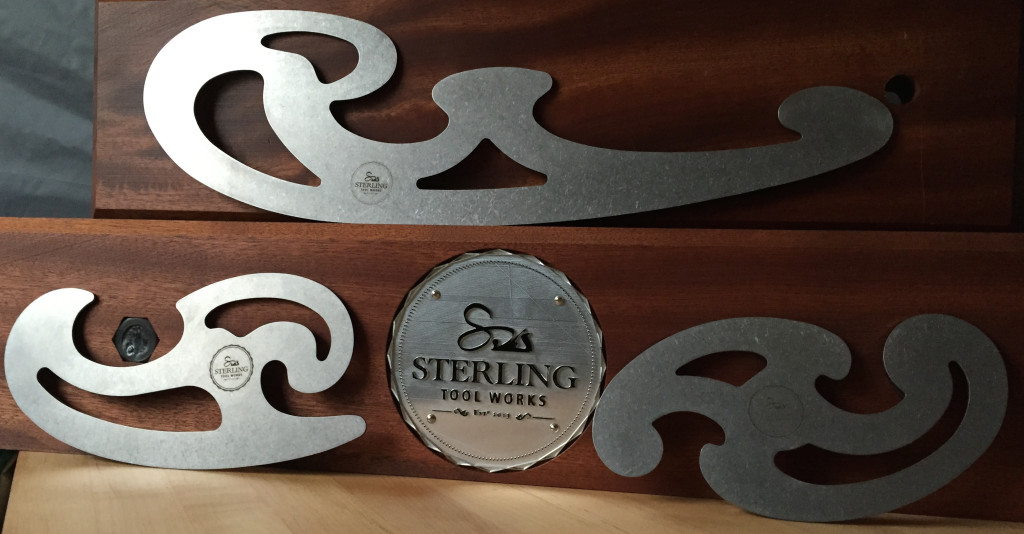 Sterling Tool Works Roubo Curves – Stainless Steel French Curves for discerning Artisans!
Copyright © Sterling Tool Works LLC 2013-2017