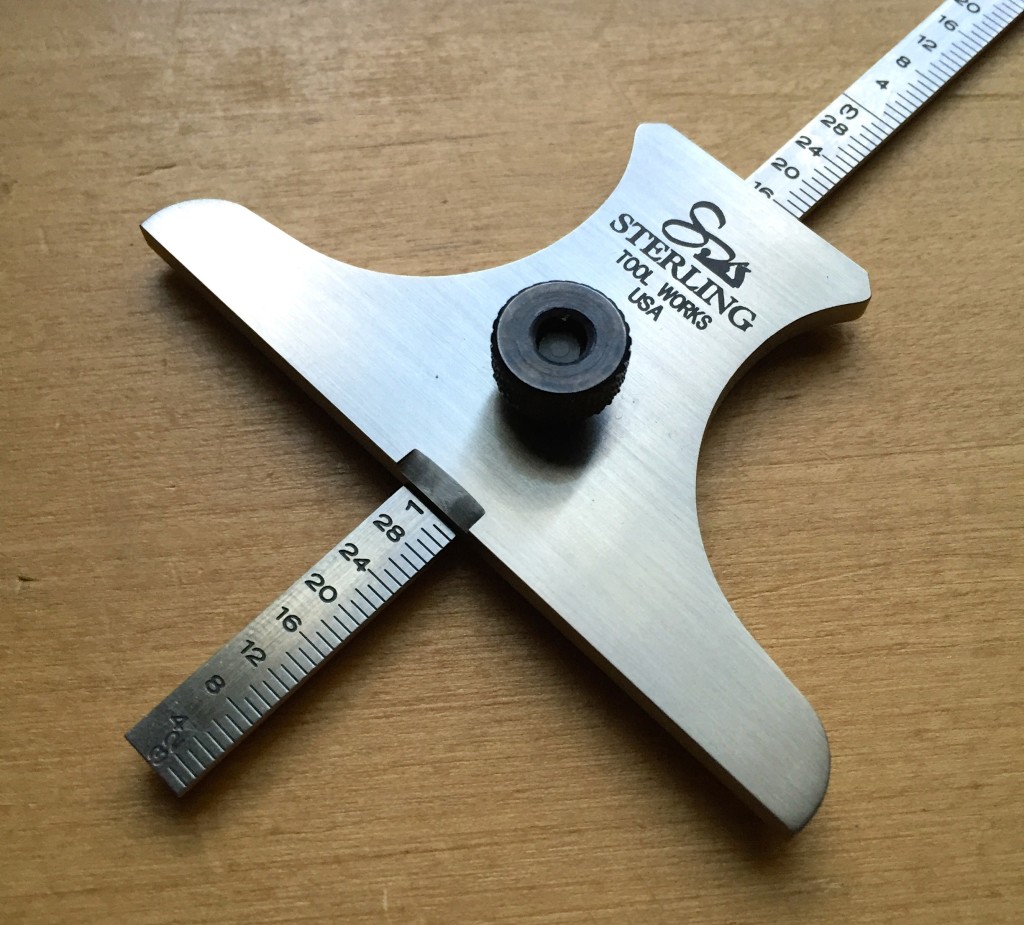 The Sterling Depth Gauge is finely manufactured in the USA from 316 Stainless Steel and tool steel, when properly used and taken care of it will provide many years of service.
The Sterling Depth Gauge comes with an English and Metric Rule with graduations of 32nds and mm.  The gauge also comes with a depth rod. The rod can be used when the ruler will not fit in the opening that you are trying to determine its depth. To use the Depth Rod, you must extract the Ruler from the clamp screw slot and then rotate the clamp screw 90 degrees to the hole in the clamp screw. You can then insert the rod.
The Sterling Depth Gauge has many uses, the back side of the head has angle references of 30, 45 and 60 Degrees. to use as a bevel gauge, note that these are approximate and if critical angles are needed you should verify the angle with a high accuracy protractor or other precision angle devise.
The picture below shows two gauges one in each of the two configurations, both the rule and rod come with one head.