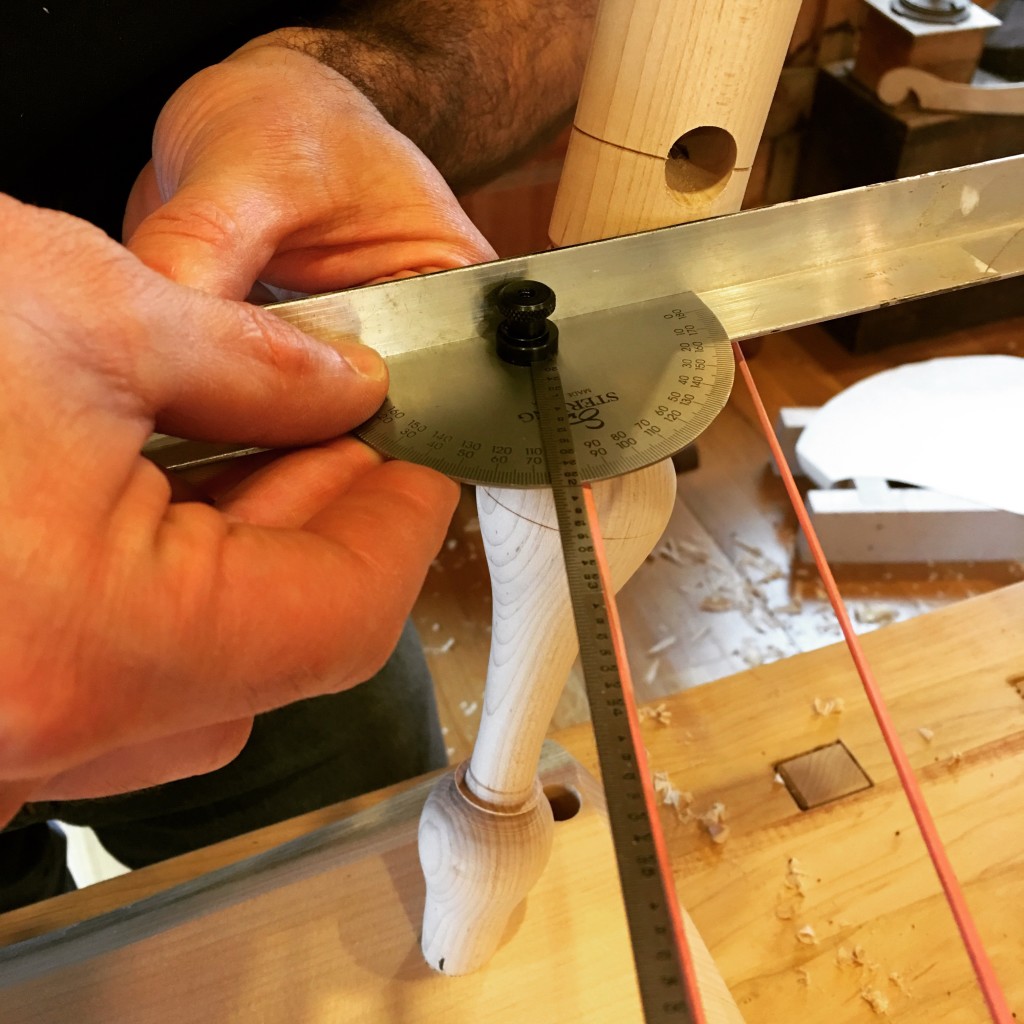 Last Month I had the fantastic experience of taking a Windsor Chair Class with Greg Pennington in Nashville TN.  What made it even more memorable was to take this course with my good friends and fellow Tool Makers Jeff Hamilton and Mark Hicks.  I shared this application of the Sterling Protractor with those that follow me on Instagram but wanted to share here on the Blog as well.
Measuring the stretcher angle of my Windsor legs. Rubber bands span the legs and a aluminum angle runs across the front 2 (or rear 2). Align the rule to the rubber band that is the angle to drill the holes in your stretchers. Do the same on the other side and average the two for your drill angle.  Here is a close up below.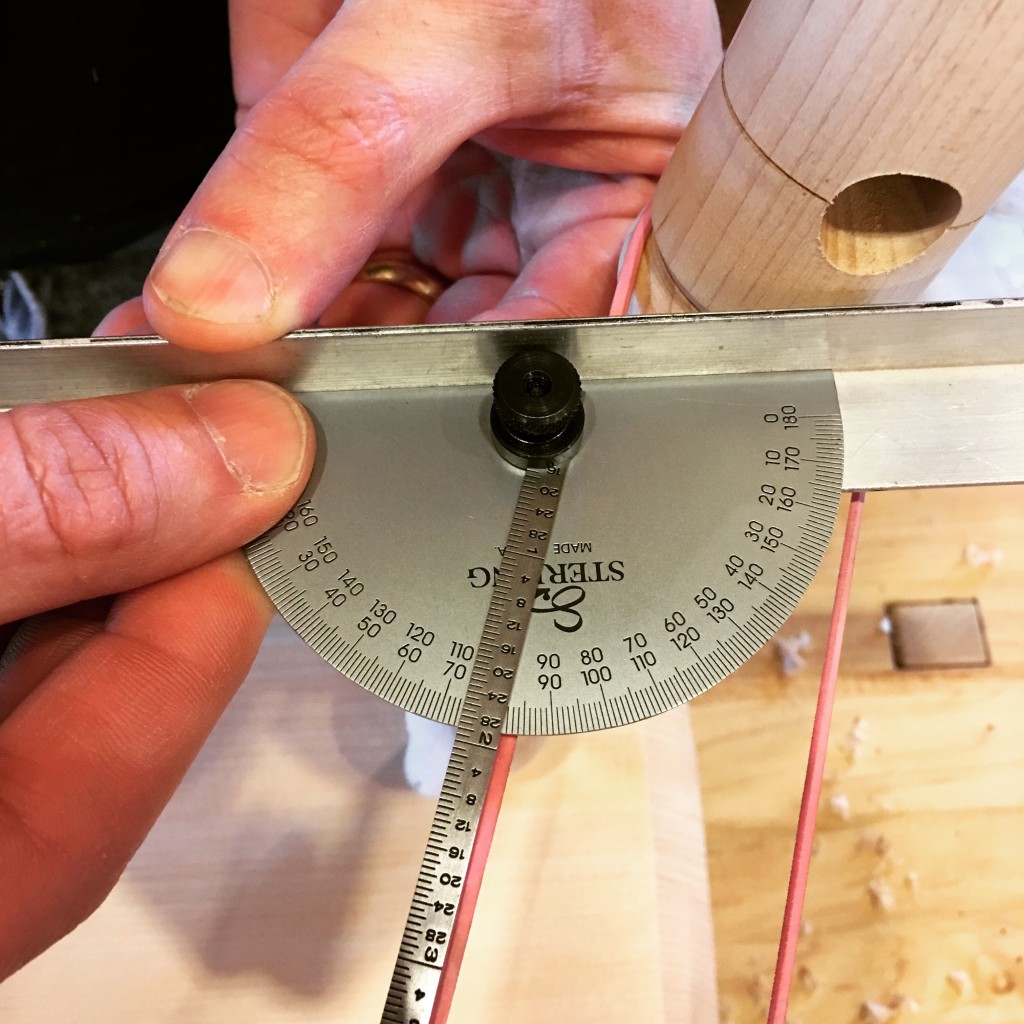 Below is a picture of my Windsor writing desk at the end of the course, along with a shot of Jeff, Mark and I with the fruits of our week long class.  We all highly recommend Greg as an instructor and we all can't wait to go back next year for the Toolmakers retreat 2017! Check out Greg's site Here.