A couple of furniture makers were lamenting to me about why the majority of furniture is so straight with right angles; it is easier to make. Curves can be beautiful and french curves are used my many designers to bring curves into designs on paper in a scaled format.
These furniture makers said they try to use French curves for their work but there lacked a set that was large enough for full scale work and that were of a durable material to last in the shop.
I am happy to announce that Sterling Tool Works has stepped up to the challenge and is proud to announce its newest product to fill this need!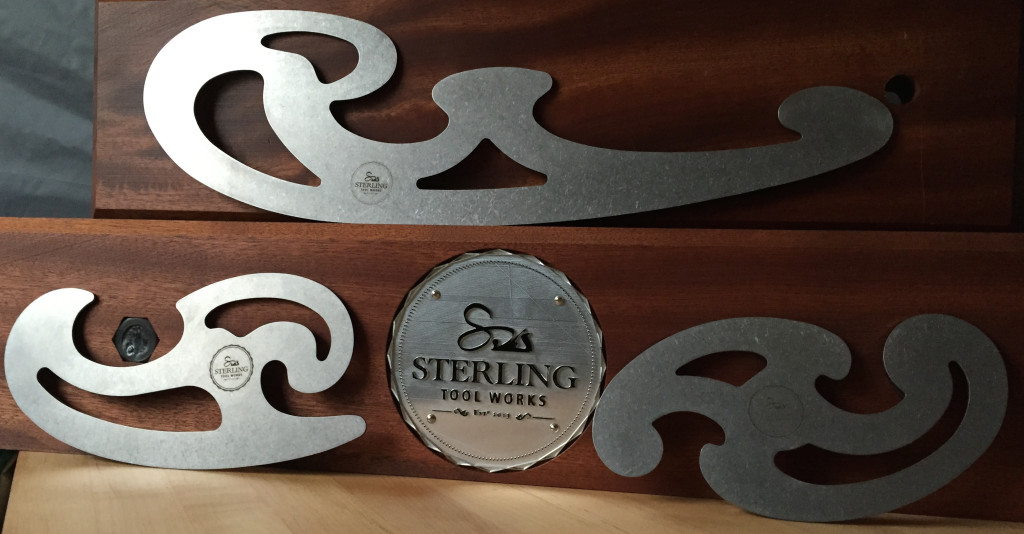 Sterling Roubo Curves
Roubo curves are french curves on steroids, the largest curve in the three piece set is 18 inches long! This set is scaled to a perfect size for full scale work. The set is made from 304 Stainless Steel precision cut with a laser and tumbled in media to debur all the flash and give a nice matte finish. This will be the most durable set of curves you ever own.   Bring some beautiful curves into your next project! $70 for the three piece set plus shipping.
PLEASE NOTE: Roubo Curves from the first production run will be shipping in late July, they will ship the the order that purchases were made.  To purchase click here.